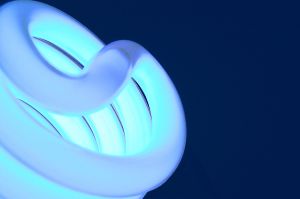 In the past 5 years or so, the need to "go green" has been emphasized to great effect in much of the world. Environmental efforts once seen as tedious and unnecessary are now recognized as vitally important, and this has led to greater consideration of energy and resource efficiency. While we still have a long way to go in terms of large-scale efforts to improve and preserve the Earth's environment, there are more and more ways each year to do your part in your own home. So with that in mind, here are 5 tips for going green at home.
1. Use A Smart Thermostat
Really, there's only one noteworthy "smart" thermostat on the market, but it seems safe to assume more will follow. The Nest thermostat exists not only to improve your home comfort, but to heat and cool your home in the most energy-efficient way possible. The thermostat learns your preferences and habits, and automates itself to accommodate those preferences without wasting time heating and cooling the home when not necessary.