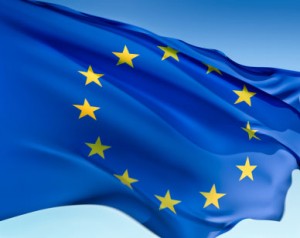 The biodiesel industry is facing major challenges for the future which will, by and large, determine any future use of biodiesel as alternative fuel. These challenges will be the subject of discussion and debate at "The Future of Biodiesel in Europe", a conference to be held in Brussels on September 27-28, 2010, and organized by Hart Energy Consulting and AGQM – Arbeitsgemeinschaft Qualitatsmanagement Biodiesel e. V. (German Association for Quality Management of Biodiesel reg. ASS).
At the conference, experts of the EU Commission will update the audience on the translation of the EU directives into the national legal systems, with a special emphasis on the renewable energy National Action Plans (NAPs) already submitted to the Commission, and the issue of sustainability, including comments on the ongoing public consultation on indirect land use change (ILUC).
"The implementation of the Directive on the promotion of the use of energy from renewable sources and the Directive on the quality of fuels in the member states of the European Union, as well as non-EU member states, generates new challenges for the biodiesel industry," said Tammy Klein, assistant vice president at Hart. "These policies could set the course for who will gain access to the markets not only within the European Union but also globally," she said.
"In the light of the introduction of sustainability criteria and verification obligations, we think the European biodiesel industry will be faced with rather substantial market restrictions, as regards feedstock sourcing, and might struggle to meet the 2017 target for GHG emissions savings for biofuels set out in the EU regulatory framework," said Maelle Soares Pinto, Hart's biofuels director in Europe.
Other topics to be discussed at the conference include sustainability, quality, technology and feedstock developments. The conference will be rounded off with a panel discussion reviewing the results, chaired by Greg Archer, Director of LowCVP. The other panel members will be:
Kenneth Rose, Fuel Quality and Emissions Technical Coordinator, CONCAWE
Ilmari Lastikka, Sustainability and Regulatory Affairs Manager, Neste Oil
Claus Sauter, Chairman of the Association of the German Biofuel Industry
Dr Kyriakos Maniatis, Principal Administrator, EU Commission, DG ENER
Tammy Klein, Assistant Vice President, Hart Energy Consulting
Apart from providing a technical forum, this conference will be an ideal platform for the exchange of information among representatives from the biodiesel industry and politics. More information is available at www.hartenergyconferences.com
Hart Energy Consulting is a division of Hart Energy Publishing, LP, one of the world's largest energy industry publishers, with a diverse array of informational products for the worldwide energy industry. Multi-client consulting services include the International Fuel Quality Center, the Global Biofuels Center and an annual Crude, Refining & Clean Transportation Fuels Outlook to 2030. Headquartered in Houston, with offices in New York, London, Washington, Brussels, and Singapore, Hart Energy Publishing's market-leading publications include Oil and Gas Investor, E&P, FUEL and PipeLine & Gas Technology. Hart also produces newsletters, custom publishing products, conferences, and unique multi-and single-client consulting services.
Source PRNewswire