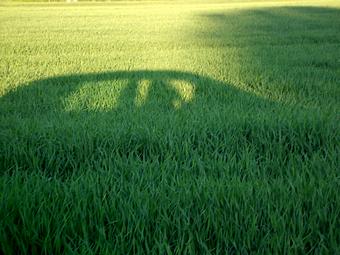 If you are like many other drivers in the United Kingdom, you may have heard about green car insurance. The thought of buying an eco-friendly car insurance policy seems great, but you may think this type of cover would be too expensive or would not protect you like a traditional policy would. While these are common beliefs, the fact is that they are unfounded. In fact, if you take the time to learn a little more about the policies available, you may decide that green is a way forward. Here are five things that might help sway the balance in favor of this type of cover.
1. Flexible Cover Options
There are generally three main types of car insurance cover that you can purchase in the United Kingdom. A Comprehensive policy provides you with the most complete level of cover, and this policy may pay for most of your expenses after an accident, theft or other issue. A Third Party Only policy is the affordable, standard option that meets a driver's legal obligation for cover and minimises liability. A Third Party Fire and Theft policy offers moderate protection. With a green insurer, you will enjoy access to all of these options.
2. Great Add-Ons
Most drivers could benefit from purchasing a policy with one or more types of additional cover. Optional add-ons may include legal assistance, a courtesy car, extra personal protection and other benefits. This is also true for most green car insurance providers and can help saving money by choosing just one provider.
3. Excellent Customer Service
Everyone deserves excellent customer service from every company taking your hard earned cash, and a green insurance company will not let you down. They offer a 24-hour claims line meaning you can speak to the insurer after an incident no matter what time or day it is.
4. Carbon Emissions Offsetting Program
After you have had your green car insurance policy for a year, you will enjoy the benefit of participating in the company's carbon emissions offsetting program. With this program, the company will offset one tonne of your annual carbon dioxide emissions.
5. A Responsible Company
When it comes to buying car insurance, you want to purchase cover from a responsible, ethical company that gives back in some way. A green insurance company is one that utilises green operations in its facilities, but it also goes a step further to fund local projects through grants and other initiatives.
The fact is that green car insurance is an affordable option, but it also is an option that offers you the same cover as other policies but with improved benefits. Spend time researching what's on offer from green car insurance providers and see how they can benefit you and the environment.