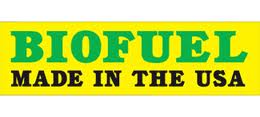 The USA is spending millions of dollars to find ways of turning everything from algae to lawn trimmings into fuel as President Obama promises to invest heavily in alternative fuels.
The departments of energy and agriculture will award $25 million to advance development of "technologies and processes" to produce so-called "next generation" biofuels that aren't refined from food crops like corn. The announcement follows an agriculture department promise to loan $80 million to Range Fuels, a Colorado company that produces ethanol from wood chips, so it can build a refinery in Georgia.
"A robust biofuels industry – focused on the next-generation of biofuels – is critical to reducing greenhouse gas emissions, reducing our addiction to foreign oil and putting Americans back to work," Energy Secretary Steven Chu said in a statement.