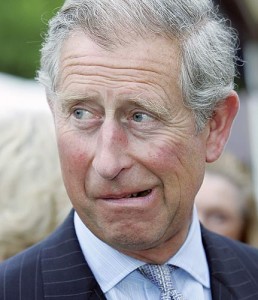 Charles will travel by the bio-fuel powered Royal Train as he takes his message to communities from Glasgow to London.
START, launched earlier this year, encourages people to consider a more energy efficient, less wasteful way of life.
During his trip, the Prince will meet people and communities making a difference.
They include the students behind a sustainable fashion show in Manchester and the team that has launched a beehive scheme in Newcastle.
In Nottingham, the Prince will have a cup of tea with a pensioner who had solar panels fitted in her roof.
The journey will begin at Glasgow's Central Station where Charles will meet START representatives before departing for Edinburgh to the sound of a lone piper.

Following his arrival at Waverley the Prince will meet local producers at a festival in St Andrew's Square and visit a START shop in the St James Shopping Centre.
The Royal tour will then head to Carmarthen, Bristol, Newcastle, Todmorden, Manchester, Nottingham, and Birmingham, finishing in London on Friday.
The Duchess of Cornwall will join the tour for the Bristol and London visits.
Source Telegraph.co.uk