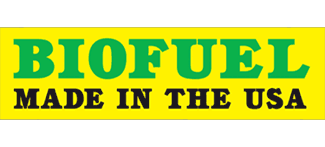 The US Department of Agriculture and Energy Department have announced funding totaling £62 million as they try and boost the impact of alternative fuels, namely biofuel.
With the US in deep financial trouble, the government has been keen to keep on top its energy security and domestic supply. They have also been moving forward with advancements in biofuel usage for its armed forces, looking to develop biofuels that are able to support current engine and vehicle platforms that are already in service.
In an interview, US Energy Secretary Stephen Chu said the goal of the research investment grants is to continue to drive technological breakthroughs and additional cost reductions in the industry while reducing America's dependence on foreign oil and supporting American industries and American jobs. He went on to say, "By pursuing new processes and technologies for producing next-generation biofuels, we are working to accelerate innovation in a critical and growing sector that will help to improve U.S. energy security and protect our air and water."
The US has already shown it's commitment to biofuel for transportation. Earlier this year it was reported that they had produced more than 98 million gallons alone in April and a whopping 108 million gallons in March 2012.
Unlike the Australians, US motorists have been keen to go green and fill up on fuel containing bio ethanol. The Australian government resorted to giving it away in a recent publicity stunt. Shy of giving motorists free Motor Breakdown Cover it seems that drivers down under will always be skeptical of green fuels and the effect this could have on the reliabilty of their cars.